Local

Attorney General Andrea Campbell is warning communities served by the MBTA of what could happen if they don't comply with the new law.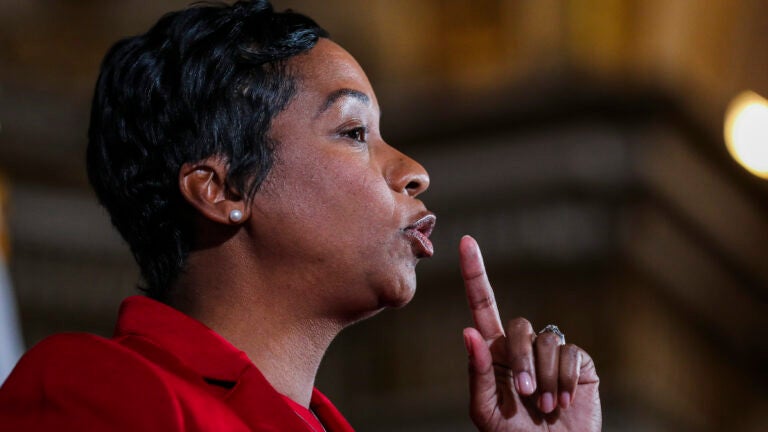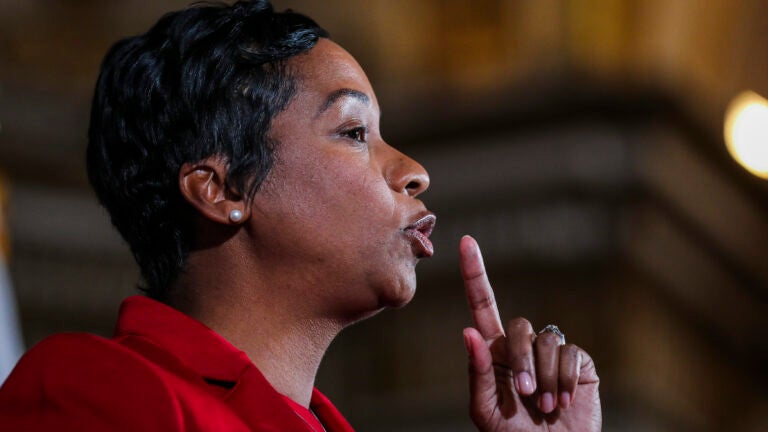 Attorney General Andrea Campbell is warning cities and towns served by the MBTA that they must either comply with new zoning rules or risk consequences like being sued or losing state funding. 
The law in question, an effort to tackle the state's housing crisis, mandates that MBTA communities zone for multifamily housing. A total of 177 communities spanning almost the entirety of eastern Massachusetts are subject to the new requirements.
Campbell's warning came in the form of an advisory issued Wednesday. Just four of the communities subject to the law have failed to comply with preliminary requirements so far, The Boston Globe reported, but Cambell's advisory signals an effort by state officials to preempt further pushback. 
"Compliance with the MBTA Communities Zoning Law is not only mandatory, but an essential tool we have against a crisis disproportionately affecting communities of color and working families, and one that threatens all of us and our economy," Campbell said in a Twitter post Wednesday. 
Under the law, MBTA communities must allow at least one zoning district of reasonable size where multifamily housing is permitted. Generally, this district must be located within a half mile of a transit station and have a minimum gross density of 15 units per acre. 
The communities cannot impose age restrictions, and constructed units need to be suitable for families with children. This means that the zoning district cannot limit the size of units, the number of bedrooms, or the number of occupants in a unit, according to Campbell's advisory. 
The advisory stressed that all MBTA communities must comply with the law. Those that do not currently have a compliant district must take steps to demonstrate interim compliance in accordance with state guidelines. 
Communities that continue to not comply may be subject to lawsuits from the state or advocacy groups. One such group, Lawyers for Civil Rights, sent letters to noncompliant communities last month demanding that they submit "action plans" to state officials. MBTA communities were required to complete six-page "action plans" by Jan. 31 that showed how they planned to comply with the new law. 
Campbell's advisory is reportedly already making an impact. Holden Town Manager Peter Lukes, who has previously voiced his opposition to the law, said Wednesday that officials there are thinking through their options.  
"The attorney general thinks it's mandatory, I see it a little differently," Lukes told the Globe. "We're going to have to take some time to reevaluate. It's really a question of if we have the money and the will to fight it."
In Middleborough, town leaders have taken a firm stance against the new rules. The town "respectfully decided to not submit an action plan," officials said last month. They emphasized current and recent efforts to increase housing there, and reaffirmed their commitment to helping mitigate the housing crisis. 
But, Middleborough officials said last month, the state's requirements are too broad.
"Unfortunately, the MBTA's zoning law is a one-size-fits-all scenario for the different MBTA communities within the state and it does not take into account the unique characteristics of each community especially not for the Town of Middleborough," Town Planner Leeann Bradley said in a statement. "We understand that there is a housing crisis in our state, and our town is continuing its diligent work to provide affordable housing that won't overwhelm our infrastructure or become a financial strain on our community."
In the advisory, Campbell also said that non-compliant communities are subject to the "administrative consequence of being rendered ineligible to receive certain forms of state funding." Even if they were to forego funding, these communities cannot avoid their requirements. 
"The Law requires that MBTA Communities 'shall have' a compliant zoning district and does not provide any mechanism by which a town or city may opt out of this requirement," the advisory reads.
Newsletter Signup
Stay up to date on all the latest news from Boston.com



Source : https://www.boston.com/news/local-news/2023/03/15/andrea-campbell-zoning-legal-action-housing-mbta/