Local

A tree collapsed on a child in Derry, N.H. during Tuesday's storm.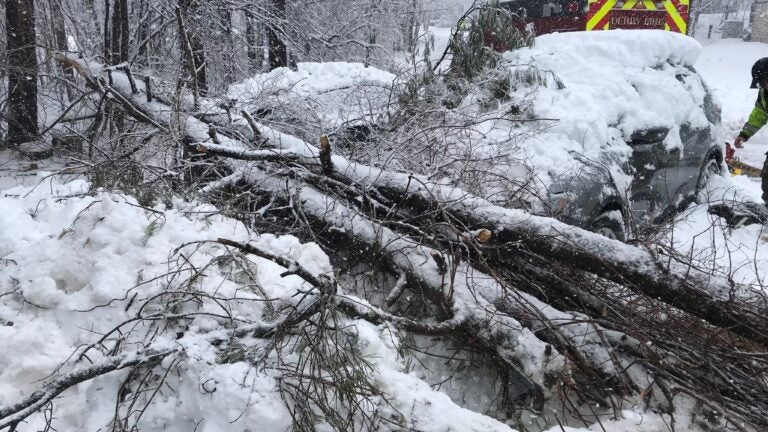 Police and firefighters in Derry, N.H. freed a child who became trapped under a tree when it fell during Tuesday's storm. 
First responders received a report just before 2 p.m. that a large tree had fallen on a child, hitting and trapping them underneath. The child was playing outside near a parent who was clearing snow at the time. The parent witnessed the incident, according to the Derry Fire Department. 
After arriving on the scene, first responders found the child trapped and requested extra resources, including another fire engine. 
For 19 minutes, they used chainsaws, shovels, and their bare hands to access the child and stabilize the tree. In total, 16 firefighters and three police officers assisted in the rescue. 
The child was immediately transported to a local hospital. They were in "good spirits" and only suffered minor injuries, officials said. 
Derry had received about a foot of snow during the storm as of Tuesday evening, WMUR reported. 
No further details about the incident were released. 
Newsletter Signup
Stay up to date on all the latest news from Boston.com



Source : https://www.boston.com/news/local-news/2023/03/14/derry-child-trapped-under-tree-new-hampshire-noreaster-snow/