COVID

"We know that we have the tools to manage this virus — vaccines, masking, testing, getting treatments and staying home when sick — and we've reached the point where we can update our guidance to reflect where we are now."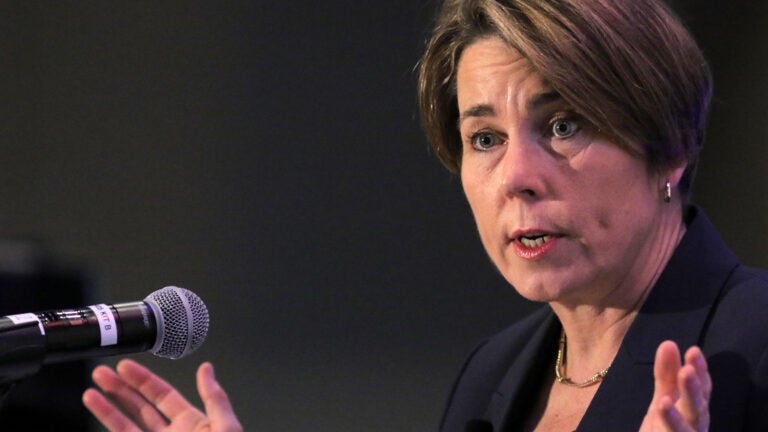 BOSTON (AP) — Massachusetts Gov. Maura Healey announced Wednesday that the state's COVID-19 public health emergency will end May 11.
The announcement comes ahead of the 45-day notice required by state law, allowing additional time for organizations affected by the change to prepare for the end of the public health emergency, Healey said.
The Democrat said on May 11 she also plans to rescind an executive order that required all executive branch state employees to have received their primary series COVID-19 vaccines.
"We know that we have the tools to manage this virus — vaccines, masking, testing, getting treatments and staying home when sick — and we've reached the point where we can update our guidance to reflect where we are now," Healey said in a press release.
The executive order has been "a successful tool for boosting vaccination rates and reducing the spread and severity of COVID-19 in Massachusetts," Lt. Gov. Kim Driscoll added.
The executive order — put in place by former Republican Gov. Charlie Baker — helped raise the percentage of fully vaccinated executive department employees from around 76% to over 99%, according to Healey. Mandates for staff in certain roles and settings will remain in place.
The State Police Association of Massachusetts welcomed the decision.
Association President Patrick McNamara said the executive order resulted in 20 members of the association being either terminated or suspended without pay due to what he described as their sincerely held religious beliefs that stop them from receiving the vaccination.



Source : https://www.boston.com/news/coronavirus/2023/03/16/gov-healey-covid-19-public-health-emergency-end-may-11/