Celtics

"It's not about making history, it's about becoming history,"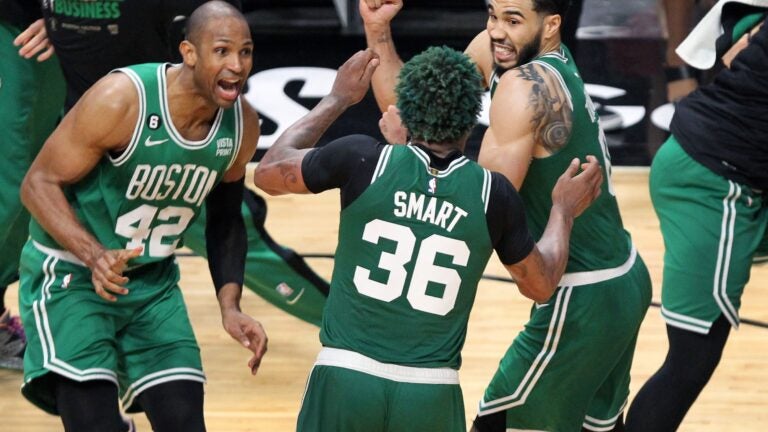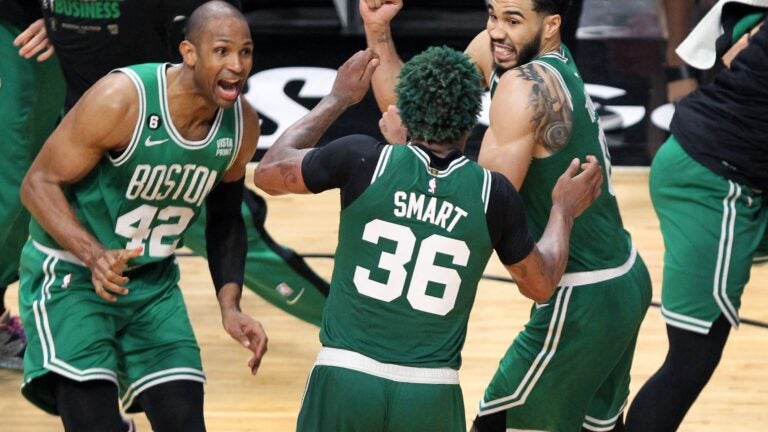 The Celtics released a one-minute pregame hype video for Game 7, which begins with Jimmy Butler pointing at Grant Williams from the floor after he was fouled.
About 13 seconds into the video, a pair of familiar voices can be heard.
David Ortiz, the catalyst of the Red Sox' 3-0 comeback against the Yankees in the 2004 ALCS, narrated the video along with with Super Bowl LIII MVP Julian Edelman.
A comeback from a steep deficit is a tale as old as time and Boston has been there before, Ortiz and Edelman said.
"It's not about making history, it's about becoming history," said Edelman.
The Celtics have an opportunity to become the first team in NBA history to overcome a 3-0 playoff deficit. The Red Sox were the first to make such a comeback in MLB. The Patriots famously rallied from a 28-3 deficit to beat Atlanta in Super Bowl LI.
"But this time, don't call it a comeback," the video concludes. "Call it unfinished business."
Sign up for Celtics updates🏀
Get breaking news and analysis delivered to your inbox during basketball season.



Source : https://www.boston.com/sports/boston-celtics/2023/05/29/celtics-david-ortiz-julian-edelman-game-7-hype-video-heat/