Local

It is unclear what caused the crash.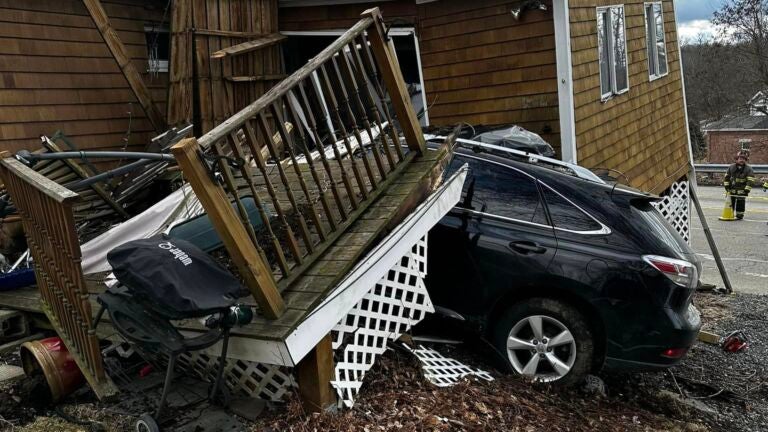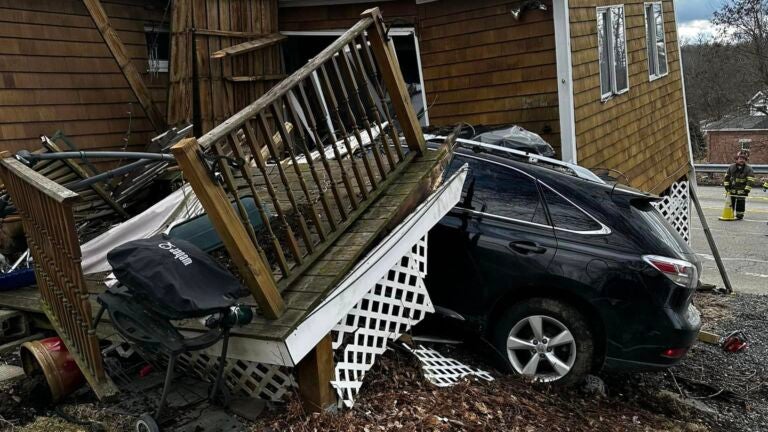 The driver of an SUV was taken to a hospital Wednesday after their vehicle crashed into the side of a house in Grafton, entrapping her and making the home uninhabitable.
Grafton firefighters said in a Facebook post that they were called to the intersection of Millbury Street and Providence Road for a report of a car crash Wednesday afternoon.
At the scene, they found that an SUV had crashed into a house, and that the driver was trapped inside the vehicle. Two other people, along with a family pet, had gotten out of the SUV and were unharmed, firefighters said.
Firefighters stabilized the SUV and the house and were able to get the driver out through the vehicle's back hatch. The driver was then taken to a hospital, firefighters said.
"Thankfully everyone was properly secured and seatbelts and airbags and everything did their job," Grafton Fire Chief Eric Mathieu told WHDH.
WCVB reported that the driver and one passenger were female, and that one of the two passengers was a child who was in a car seat at the time of the crash. Bystanders helped the child out of the SUV before first-responders arrived, the news station reported.
John McNamara, the owner of the home for 15 years, told WCVB he and his wife were on the other side of the house in their living room when the SUV crashed into the house, making a sound "like a bomb went off." They were not hurt in the crash.
Firefighters called in heavy equipment to move the SUV. The damage to the home was so significant that it was deemed uninhabitable, firefighters said. The house could be seen being torn down Wednesday evening.
"Lot of people remember certain days like your wedding or your kids or whatever," McNamara told reporters. "Well, I'm going to remember this day when I'm getting forced out of my house and I got to start all over again." 
Mathieu told WCVB earlier in the day that the crash had severely damaged the foundation of the house.
Grafton police are investigating the crash.
Newsletter Signup
Stay up to date on all the latest news from Boston.com



Source : https://www.boston.com/news/local-news/2023/03/15/suv-crashes-into-grafton-house-car-crash-millbury-street-providence-road-john-mcnamara/