Local

"It's a strange situation that has been drawn out for so many days."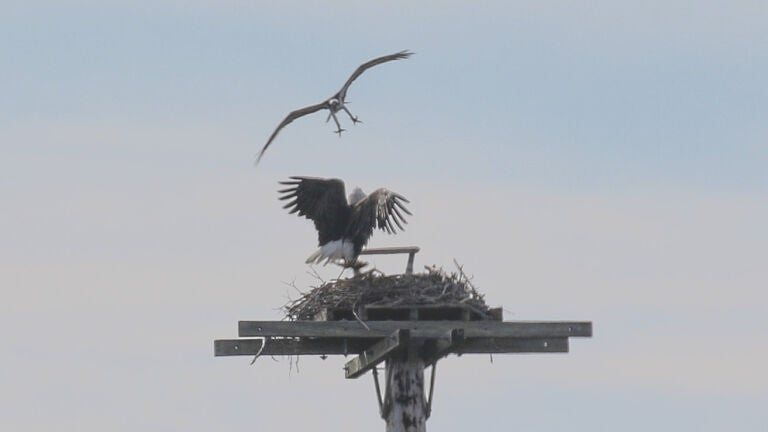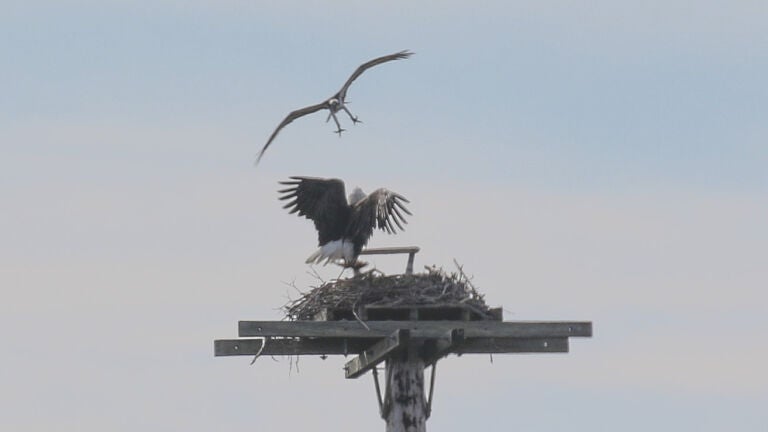 A feud between an osprey and eagles perched in its nest has sent waves through the Cape Cod town of Orleans. And as the birds of prey scream and whistle toward each other, their hostile message can be heard clearly through the sky.
This nest ain't big enough for the both of us.
The situation was first noticed in January, wrote Mark Faherty, science coordinator at Mass Audubon's Wellfleet Bay Wildlife Sanctuary and author of CAI's weekly bird report, when a pair of bald eagles was seen adding sticks to a well-known osprey nest atop a tall pole next to Cedar Pond in Orleans.
The male osprey then returned to his nest March 9 and soon took issue with the squatting eagles, divebombing and screaming at the intruders. But the eagles remained in the nest for several days, coming and going as they pleased.
This pair of adult Bald Eagles has been squatting on an Osprey nest in Orleans for about a month. Recently the Osprey owners returned to #CapeCod and were not happy. The battle is on and we'll see who prevails. @ericfisher @ConsiderMeDunn @WildingsCapeCod @petermarteka #Nature pic.twitter.com/vm1AlI3mPM

— CapeHomepage 💙 (@CapeHomepage) March 15, 2023
Faherty says that he and his kids saw one of these instances of combat on Sunday, and he has not seen an eagle return to the osprey's nest since. But it still isn't clear why eagles were there in the first place.
"It's hard to figure what these eagles are doing. They don't have eggs on this nest," Faherty said Wednesday on WCAI radio. "They're not there all the time. I feel like they have a nest in Boston already, and they are just kind of interested in the Cape Cod real estate market."
Faherty also says that if the eagles venture back to the osprey nest, they could be ousted when the female osprey reunites with her mate later in the season.
"My sense is that when the … female comes back and they've got a little strength in numbers, that maybe the eagles will give up," he said. "But it's a strange situation that has been drawn out for so many days."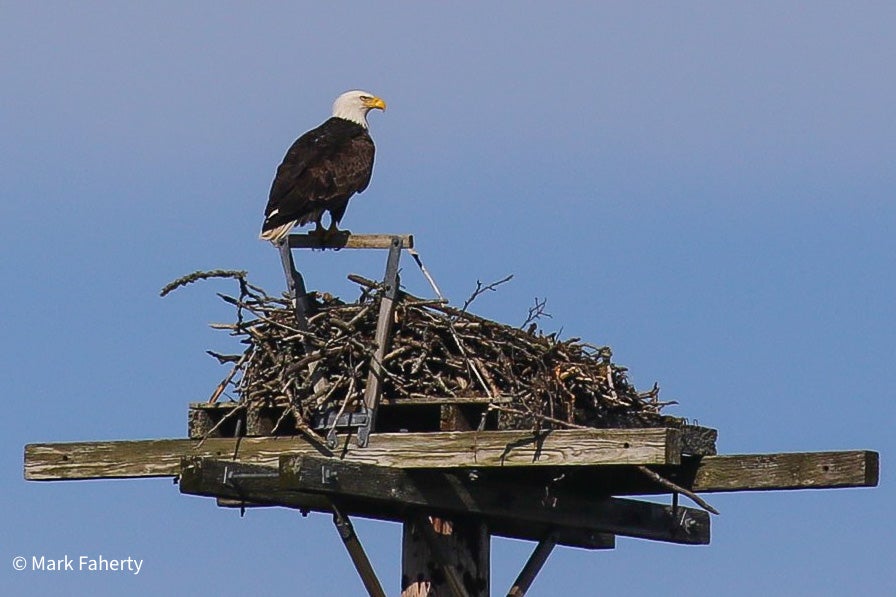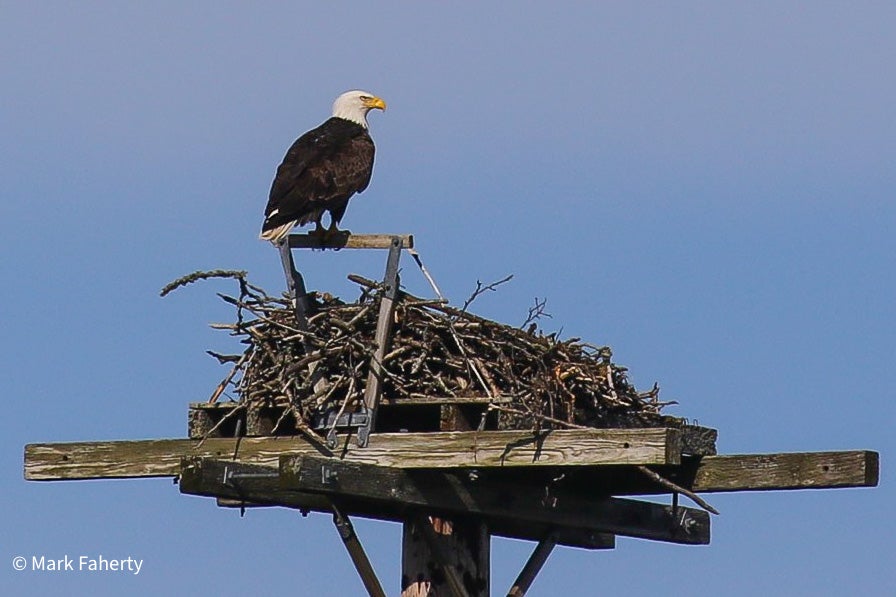 Newsletter Signup
Stay up to date on all the latest news from Boston.com



Source : https://www.boston.com/news/local-news/2023/03/16/eagles-osprey-nest-orleans-cape-cod/