Home Buying

From mandarin to magenta, this home's got every color covered and is a thriller with every breath you take.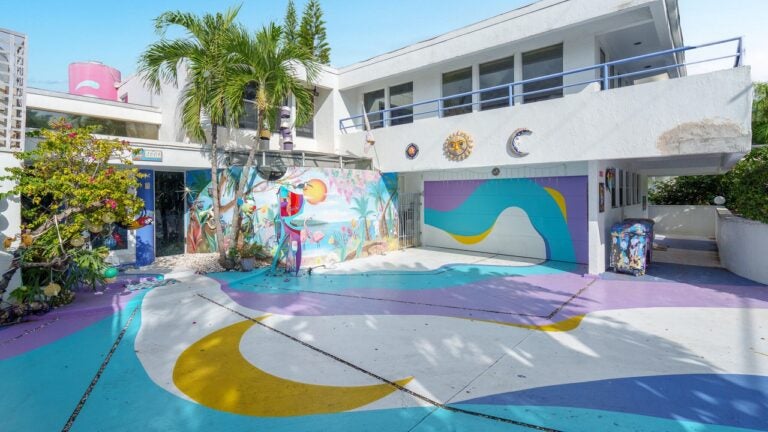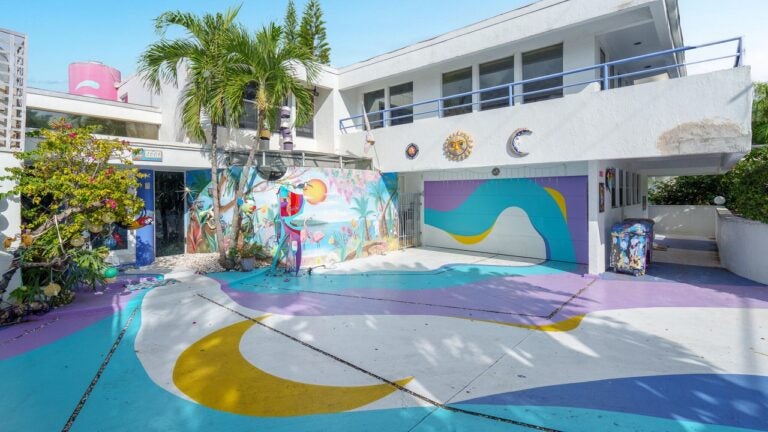 You may think this home with the 1980s décor is in Funkytown, but it's actually in Lighthouse Point, Fla.
When seen from above, the 4,539-square-foot house at 2601 NE 36th St. is painted in swirls of cyan, lavender, and indigo. The home boasts five equally colorful bedrooms and four bathrooms and is listed at $3.5 million. Wendy Chenot of the A1A Team has the listing.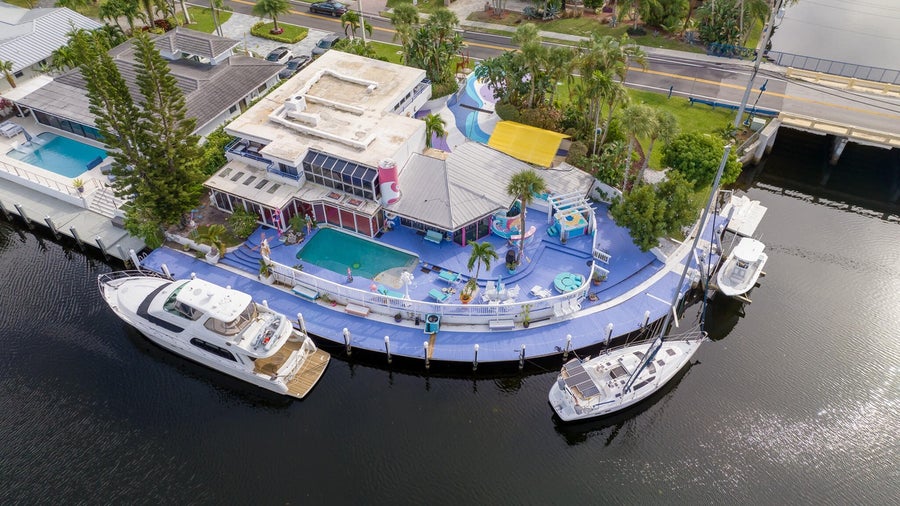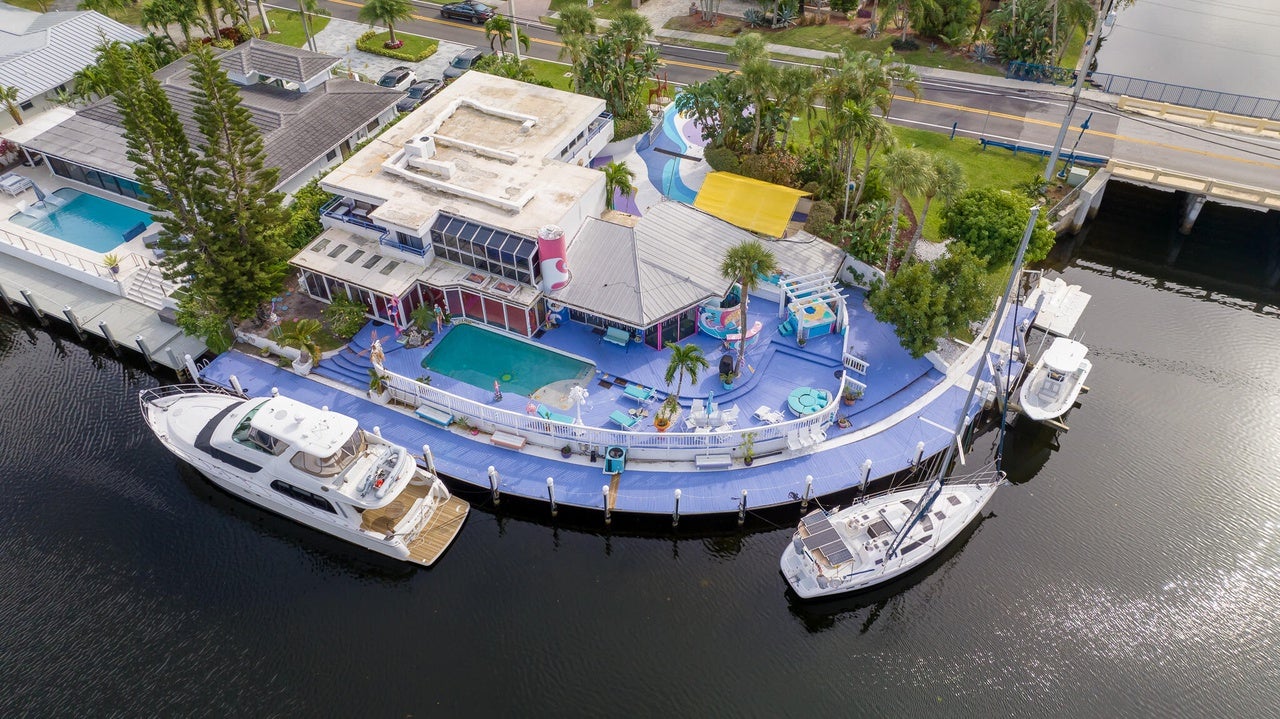 Inside, a melange of textures, patterns, and colors combine for a footloose and eclectic feel. Outside, a 200-foot dock, saltwater pool, and hot tub create the perfect space for outdoor entertaining. Glass walls and shag carpeting make for a cozy bar area by the saltwater pool.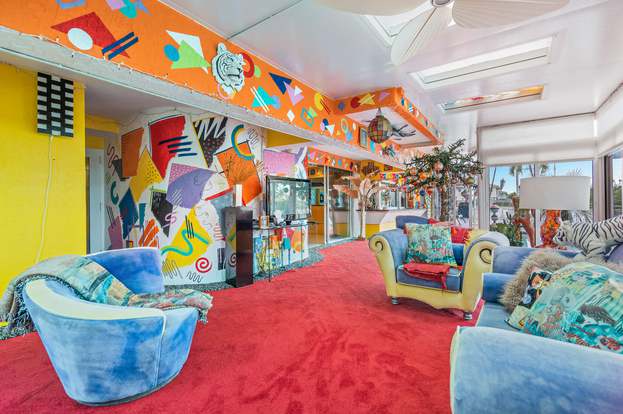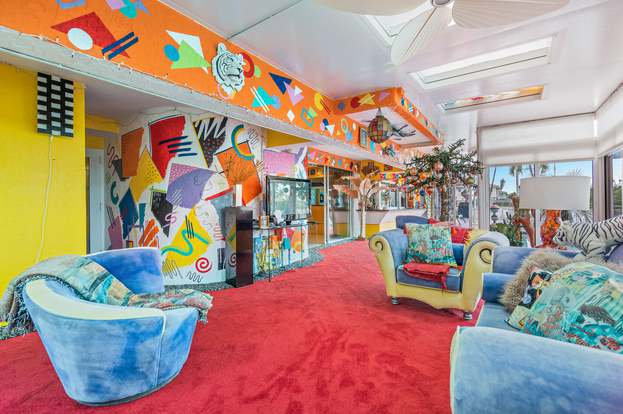 Both of the home's levels have a living area and primary bedroom, and each room of the house has a distinct color palette and pattern. For example, the kitchen is painted red with patterns of white, black, orange, yellow, and bright green throughout. The ceiling is a metallic checkerboard.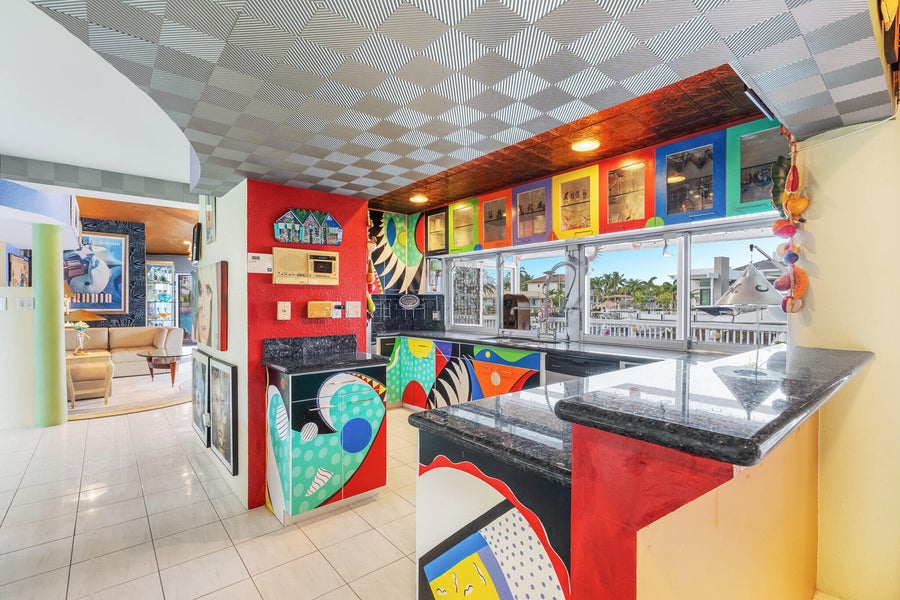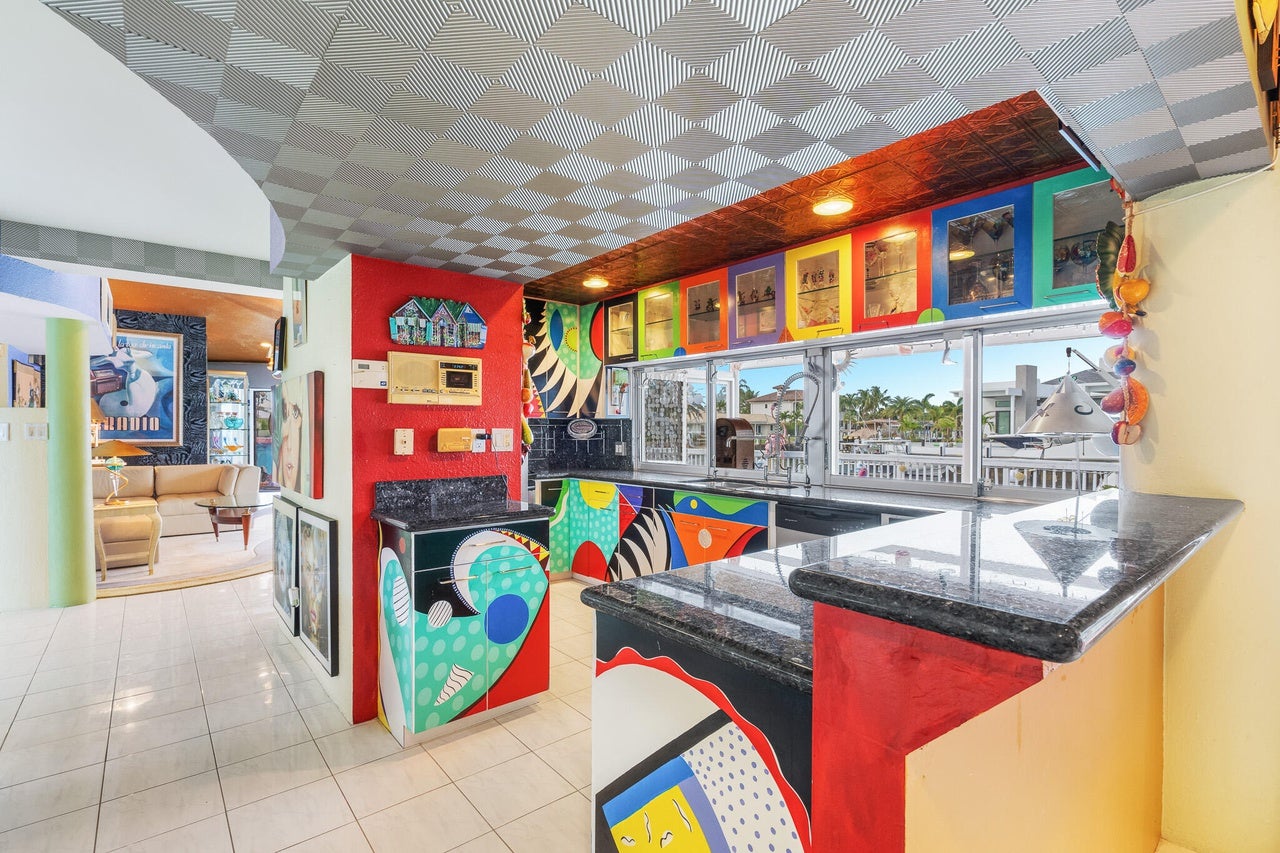 Curved walls and shiny, cream-colored tiling create more dimension in the main level, accented by walls of periwinkle and seafoam green. In one of the living areas, purple and red snakeskin wallpaper meshes with a white, red, and purple leather couch built into the wall like that of a boat.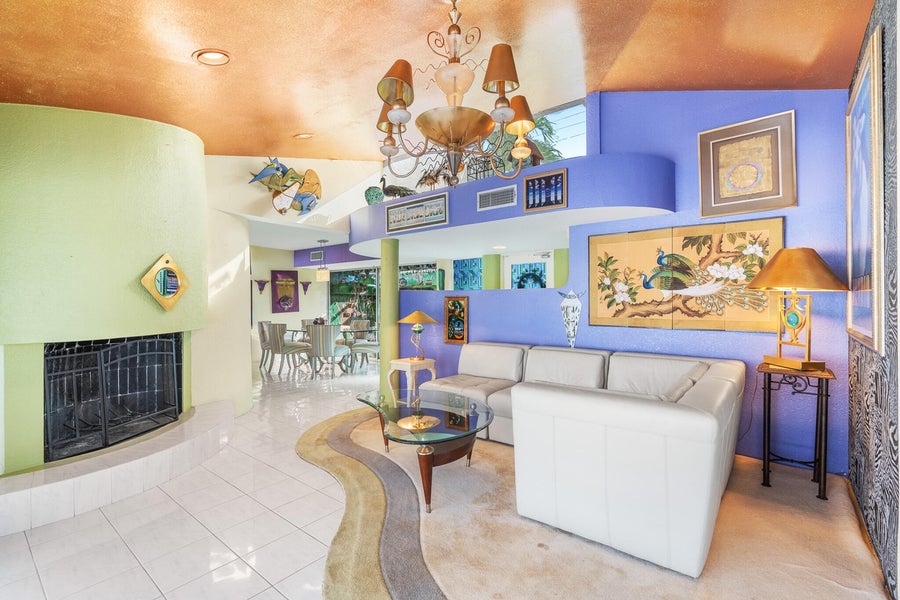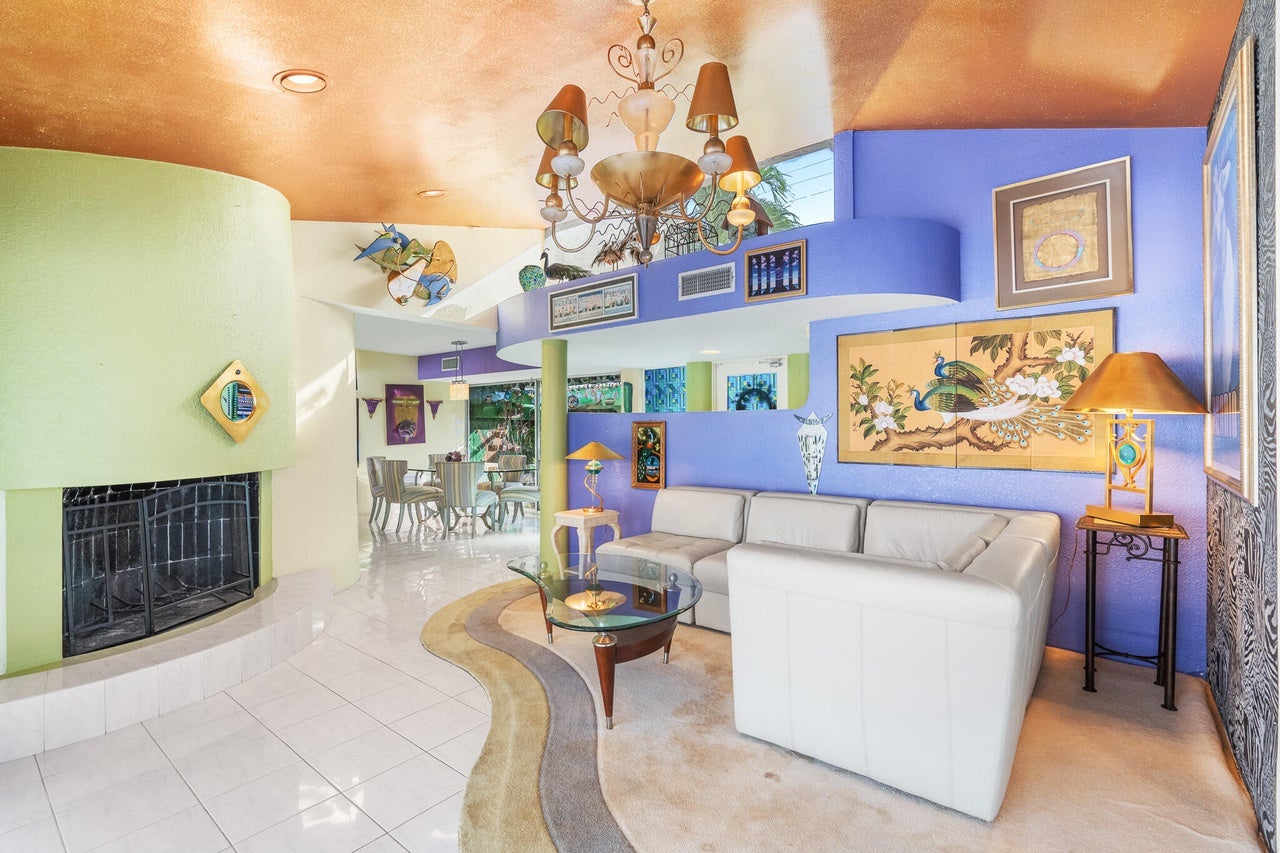 The primary bedroom has mirrored storage, red shag carpet, and orange walls. In the en-suite bathroom, a multicolored vanity, combination shower-bathtub, and floor-to-ceiling mirror provide space to get ready for a day on the beach — or in the pool.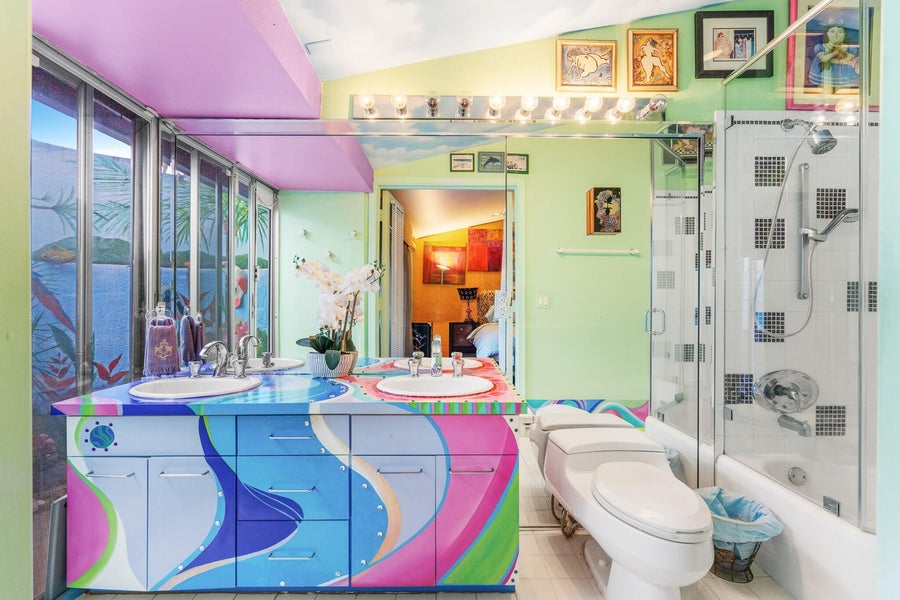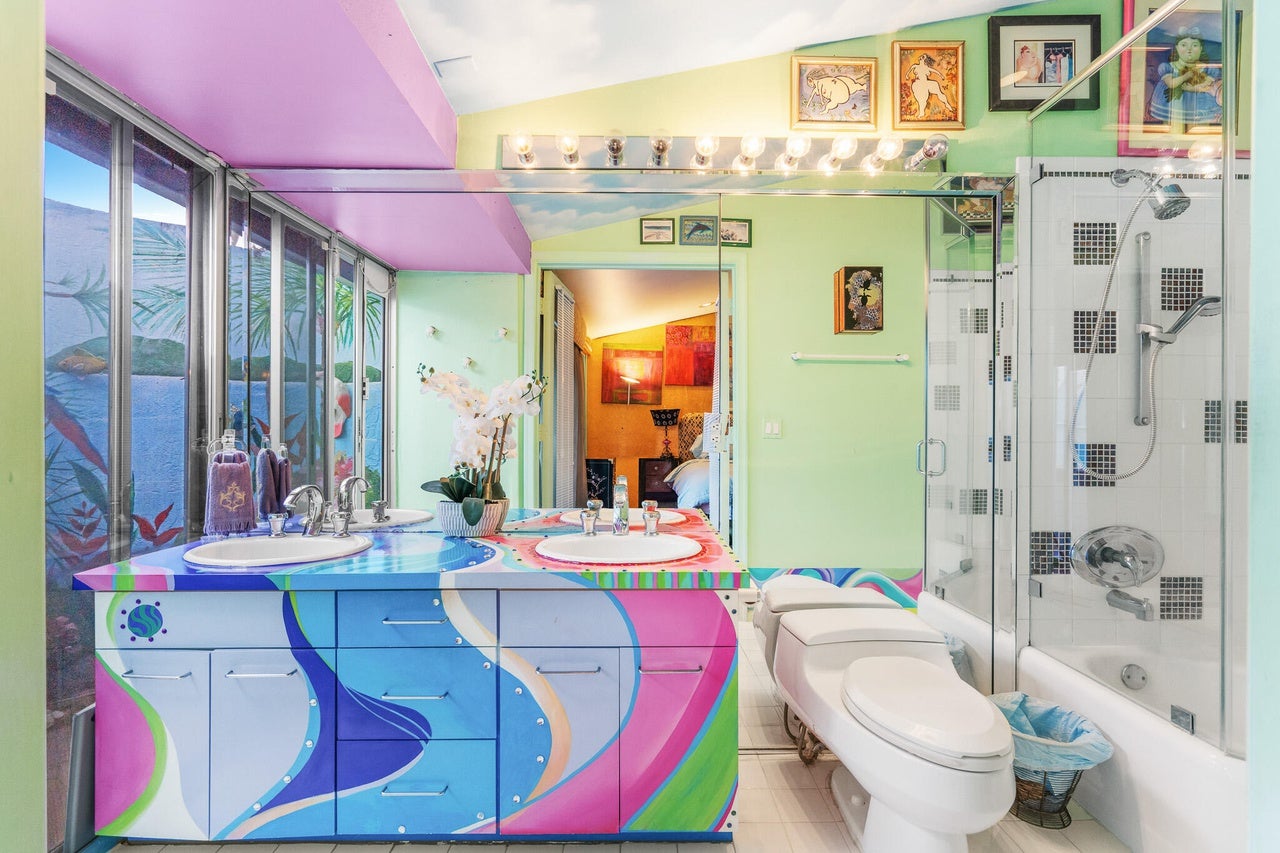 The home has two attached parking spaces and sits on 0.27 acres of land. Crockett and Tubbs aren't included.
Address newsletter
Get the latest news on buying, selling, renting, home design, and more.



Source : https://www.boston.com/real-estate/home-buying/2023/03/16/listed-florida-home-footloose-with-1980s-decor/