Celtics

Williams, who is seven inches shorter than Gobert, won a key jump ball in the final seconds on Wednesday.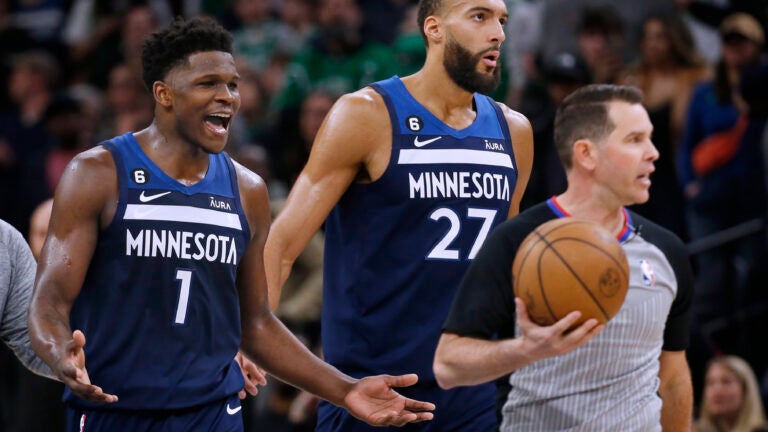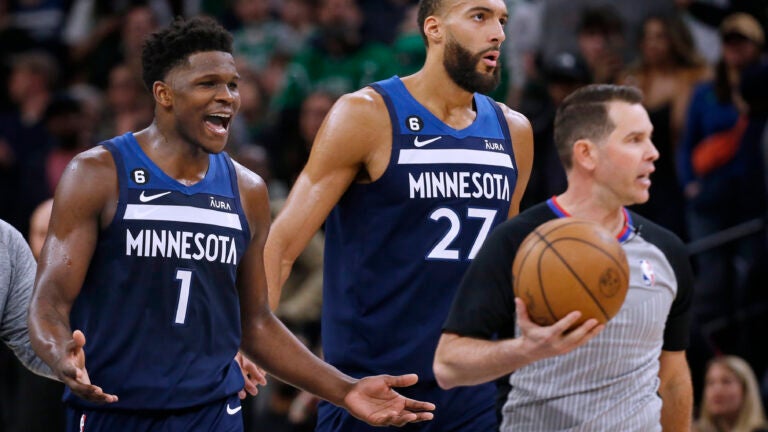 6 takeaways as Celtics beat Timberwolves in controversial finish


NBA suspends Ja Morant 8 games for video showing gun in club

According to NBA rules, a jump ball can't be tapped until it reaches its highest point.
So, when 6-foot-6 Grant Williams beat out 7-foot-1 Rudy Gobert for a key jump ball in the waning seconds of the Celtics' 104-102 win over Minnesota on Wednesday night, there was some controversy.
It appeared that the ball was still going up when Williams tapped it.
Gobert told reporters after the game that he thought it was a steal, instead of a properly played jump ball.
"I think he stole the ball," Gobert said. "I would never lose a jump ball to Grant Williams, with all due respect. I mean, if I do, it's really on me. But I didn't. Completely stole the ball, and I don't know what happened with that situation."
According to MassLive's Souichi Terada, Williams admitted that some would say he stole it, but also joked that he got a "good jump" on the ball.
"Technically, you gotta let it get to its peak," Williams said. "But I've rarely ever seen that ever happen, like the ball gets to its peak and the guys tip it. For me, once the ball came out and it got up a little bit — I let it get up in the air a little bit — I was like, 'I'm just going to go get it.' If it came up higher, I was trying to jump inside hand and try to smack it towards the corner because no one was there."
Williams tapped the ball to the corner, where Jayson Tatum recovered it. Coach Joe Mazzulla tried to call a time out, but didn't get it. Anthony Edwards and Kyle Anderson were both ejected after talking to the officials.
Tatum hit a pair of free-throws with 1.1 seconds remaining to secure the Celtics win.
"That was a big-time play," Mazzulla said after the game.
The play is a positive step for Williams, whose minutes have been sliding recently. He played a combined 20 minutes during the Celtics' previous two games against Houston and Portland.
Williams logged 26 minutes against Minnesota, grabbing four rebounds and scoring two points on 1-5 shooting.
Sign up for Celtics updates🏀
Get breaking news and analysis delivered to your inbox during basketball season.



Source : https://www.boston.com/sports/boston-celtics/2023/03/16/rudy-gobert-lose-a-jump-ball-to-grant-williams/